Here's Ridge & Zoe's story...
We had begun to outgrow our current space, with two kids sharing one bedroom. We were reluctant to leave a home we loved and an amazing yard, but were confident after meeting with Travis that he understood what we needed to make the decision that we were ready to move concrete. It also helped that Travis patiently waited across 3 different seasons until we finally followed up, house ready for the market!
What were you looking for in a real estate agent and how many did you interview?
We had such a variety of experience with Realtors in selling prior homes that we simply "knew we would know" when one was the right fit for us. Luckily for us, Travis was first in mind after he had provided our kids a pumpkin out of pure kindness a couple of years prior when he had driven by them as they stopped playing to stare in awe at his truck full of pumpkins during his annual pumpkin drop off (to be clear we did not know Travis then).
Why did you choose Travis?
We chose Travis because we knew that he would add value to the process from start to finish and his years of experience and knowledge came through upon our first meeting with him. Travis was patient, accomodating and operated entirely within the pace and comfort level we set and both in selling and buying, we valued his insight and advice. His use of GIFS in a group chat was also so impressively timed that we knew he was the right fit for us.
What were you most nervous or concerned about?
Whether we were making the right decision at the right time. We were looking to both sell the home we brought our babies home to and purchase our forever home (with perfectly aligning timelines no less) and Travis made the process work for us and found us a home and timeline that we had no reservations about.
What surprised you about the process?
How patient and accomodating Travis and his team was. We started the process of considering the sale of our home with Travis more than 8 months before we called him back to let him know we were ready to list (over Christmas no less) and without frustration, Travis coordinated between some very busy schedules and managed to perfectly time our listing with a pre-scheduled vacation that was merely days away - and we returned to multiple offers!
How did you feel about the way your home was marketed?
Excellent! Travis and his team were extremely accomodating to our crazy schedule and had everything done efficiently and to a very high standard. Although Travis had our house under offer before the materials were printed, we are happy to have the little keepsake from a home we loved.
Were there stressful moments and how were they handled?
A well timed GIF! Kidding - the process was fairly smooth and surprisingly low stress. In any moments of nervous anticipation (ie. the offer stage of both buying and selling), Travis was sure to communicate with us often even when there was no update to ensure we knew we were a priority and that he was on top of everything that he needed to be.
What was the best part of your selling and buying experience?
Knowing we made the right decision and being able to move away from a property we loved with no negative feelings (we genuinely were not sad) and now we continue to walk into our new house each day with confidence and joy that everything came together how it did.
How did Travis guide you through the selling/buying process?
Travis provided a market evaluation for us several months before we decided to sell. We were thankful to have this information to guide us as we looked for a new home. He was knowledgeable when we went to view homes and we valued his opinion and that he always delivered his assessment without any desire to influence our interest in a home. It felt like he was on our team and as invested that we found the right fit, even when that increased the timeline that he was working with us for nearly a year until we found the home we eventually purchased. We trusted Travis entirely in the offer stage of our purchase and are confident that his experience and assessment of the market worked to our benefit in negotiating the price we bought our home for.
What advice do you have for someone who is thinking of selling or buying a home?
When you find the right fit and know that your Realtor is adding value, you've chosen the right one (and you will know it was worth every penny to hire one). We highly recommend Travis Hawryluk!
Would you do anything differently?
No!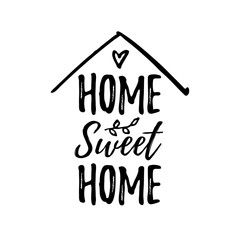 Would you hire Travis again?
Yes, absolutely! In fact, we are currently working with Travis to list another property we own.
It was an absolute pleasure to share this experience with you Ridge and Zoe.
We wish you and your family lots of happiness!