Tammy & Matt realised they had outgrown their home and decided it was time for a change. They had been looking at properties since the fall, but waited for the right time so that their children could start a new school in September. They were looking for a Realtor® that would have their best interests in mind and would help them and give them advice.
Here's their story...
"We were looking for a Realtor® that stood out when we were looking at pictures, videos and property descriptions"
Why did you choose Travis?
I called about a property he had listed and he got back to me right away. We talked for a while about the market, how prepared we were to list and what our next steps would be. When I told him we weren't quite ready to list there was no pressure and he continued to answer my questions. He also held a Home Buying 101 seminar after our phone call and we were the only couple that showed up. Rather than cancelling, not only did he continue with the presentation, everyone presenting tailored their information to our situation. We would have understood if they had opted to reschedule but instead we got a lot of great advice that really made us feel comfortable about going with Travis as a Realtor and prepared for the process ahead.
What were you most nervous or concerned about?
Nothing about the process itself was concerning, but we were nervous with the current market and how much it had changed since we moved in 2014
What stood out to you about the process?
We trusted Travis and have never had a Realtor® we didn't question before. We loved that all documents can be signed online now, no going back and forth to get signatures with tons of paperwork. He made the process easy!
Were you happy with the way your home was marketed?
We looked at listings daily and found that Travis' pictures really stood out! We thought our house looked amazing the way the pictures were done and loved the video he did of our home! It made us wonder why we were leaving he made it look so good!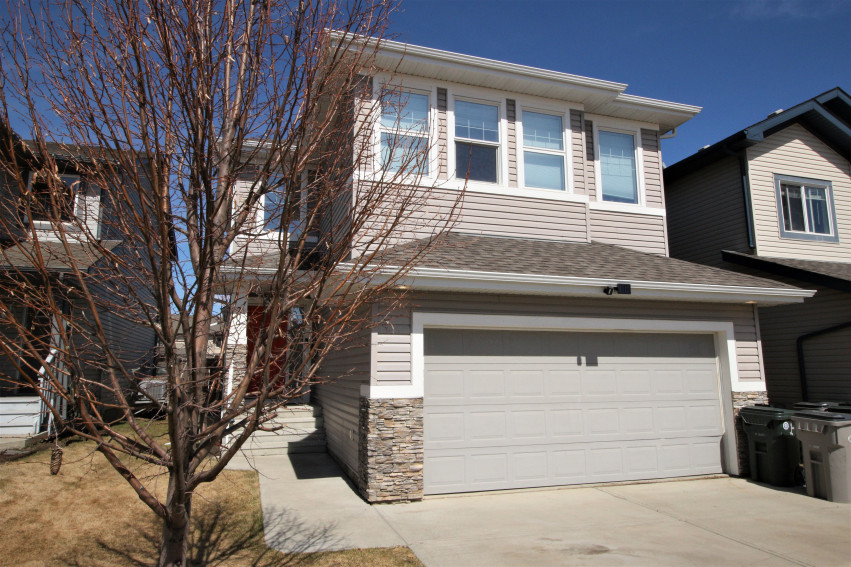 What did you find most stressful about selling your home?
COVID! Not sure we need to add anything here, but we had a lot of action on our house and then the market slowed right down. I think it had been about 6 weeks without a showing and prior to COVID we were getting about 2 showings a week with lots of interest. So when it came time to relist we weren't sure what to do, if it was worth re-listing given the market slow down... we had a lot of down moments trying to figure out if we should just wait, but Travis had us push ahead, saying he was confident things were turning around and we were glad we listened!
What was the best part of your buying experience?
We looked at homes shortly after our home was listed and fell in love with one of them, It was always our #1. It came off the market and the minute I saw it wasn't listed I asked Travis if it sold. It hadn't sold, but they took it down and planned to relist later when the market picked back up. When we got an offer on our house we told Travis we were willing to look at other homes but wanted to see 2 homes that had come off the market. He made it happen without hesitating and in the end the house we bought was our top of the list home from the beginning. We loved that he was willing to go after it for us!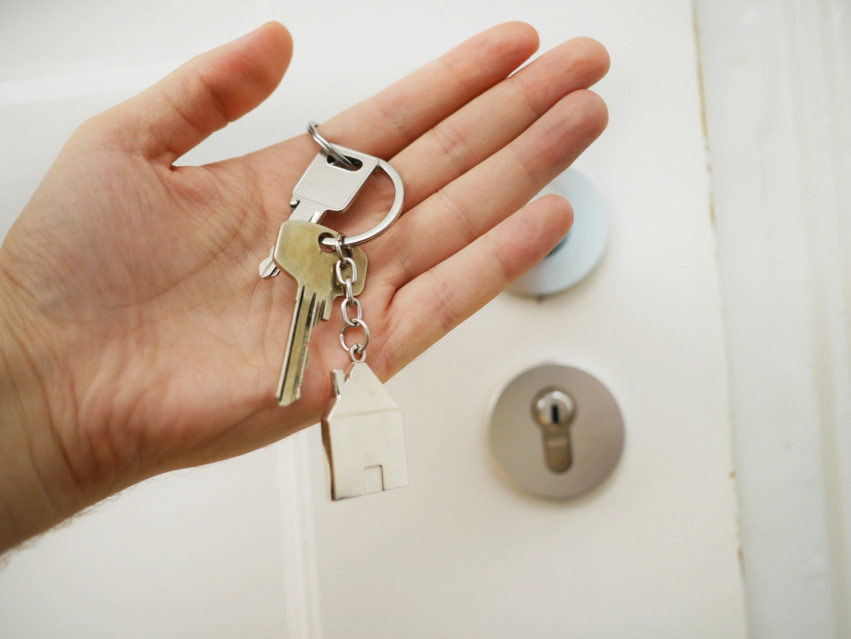 How did Travis guide you through the selling/buying process?
Travis was great with offering advice for sale and purchase amounts. With COVID in the mix we had no idea how aggressive to be with negotiations, so we really took his advice to heart and went with his direction each time. With our purchase, I can tell he had our best interests at heart. he thought we were paying a bit too much for the home we wanted given the current market. What commissioned sales person would ever say that? So he asked us a lot of questions about our short/long term plans and after we had that chat he then said okay, this is the right home for you. He was making sure we were sure and that was really appreciated on our end.
What advice would you have for future clients?
Research your Realtor® and make sure they will put the work in for you. Contact the Realtor® long before you are ready to list as they will have different suggestions of what you need to do to prep for listing. We knew we had to declutter, paint a few rooms, depersonalize a few places, etc. Even after we did that Travis had more suggestions for us, so it took us about a month to pull it all together to have it truly ready. Also, wait until you have your home picture/show ready to list. Travis kept telling us you only get one first impression, so make it count!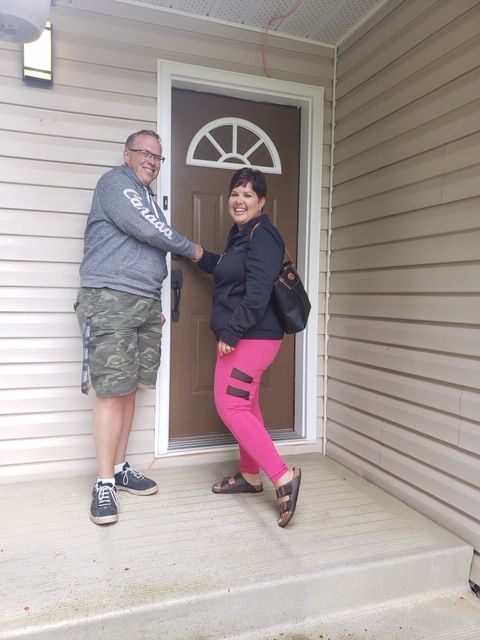 "We have never had a realtor as thorough as Travis"
Would you hire Travis again?
Absolutley!
We also recommend him anytime someone asks. He's personable, as well as professional, a great mix of feeling like he's a friend, but knowing you can trust the advice he's giving you. We set up a ringtone just for Travis because in the beginning every text made me jump! We're going to miss the adrenaline rush of getting a text from him knowing it meant we had a showing and then especially when he texted to say "I'll be calling in a few minutes with an offer!"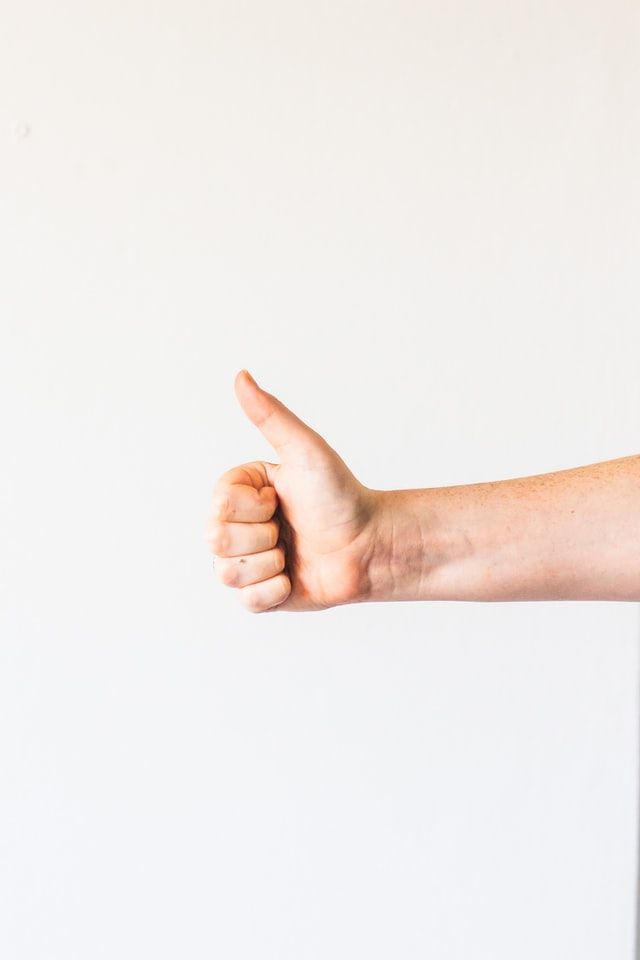 Thank you Tammy and Matt.
It has been a pleasure and we wish your family many years in your beautiful new home making happy memories.