Justin and Shawna knew they wanted to upgrade to a slightly larger house in the next year or so and began browsing the market. Just prior to COVID exploding in Canada, they saw a few houses that were listed that they were interested in seeing, so they reached out to Travis.
Here's their story...
Why did you choose Travis?
We had used realtors previously before we moved to the Spruce Grove area. They were not personable and treated us as "just another client" (Our first house, I had to go into the Realtor's office and rummage through his desk for my keys, because he was "too busy" to grab them for me on possession day…). Being new, young and inexperienced homebuyers, we thought that was the norm, until we started talking to friends and families about our experience. Once we moved to Spruce Grove and decided to purchase, we had seen signs for all of the Hawryluk family and had heard from co-workers that they really liked working with Travis. Our first interaction with him 5 years ago opened our eyes as to how personable and friendly our Realtor should be. Using Travis again was a no-brainer.
What were you most nervous or concerned about?
COVID-19 and how the market had so drastically changed in a short period of time.
What stood out to you about the process?
The ability and adaptability to "virtually" walk through the house. As COVID protocol and practices changed, Travis took precautions that allowed us to still see houses in person.
Were you happy with the way your home was marketed?
Seeing the video and pictures on various media channels, as well as the brochure he developed made us see the old house in a different light, and almost made us "miss it". Travis works with amazing photographers who made our home stand out amongst the rest in our price range.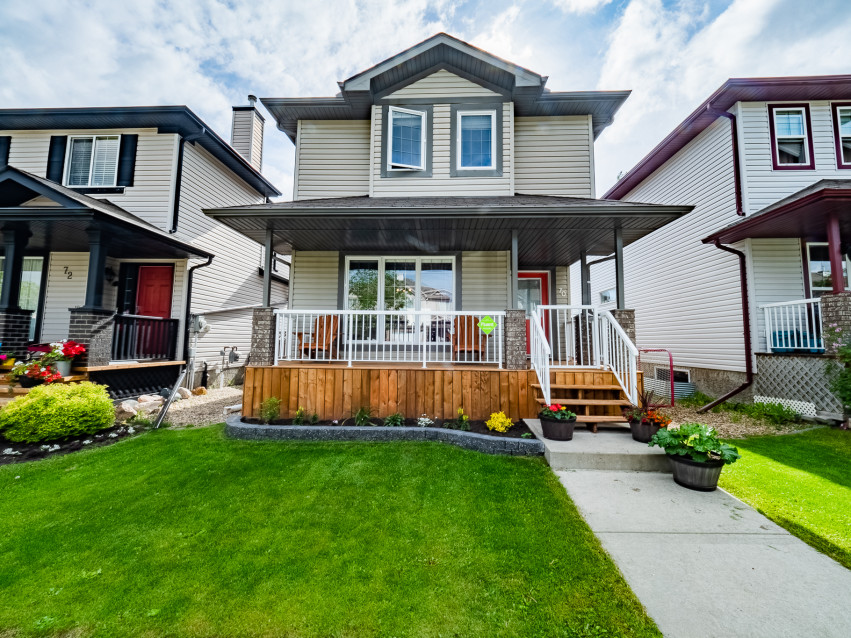 Where there stressful moments and how where they handled?
Yes. We had an agreement to purchase our new house before our old one was even on the market. We had a short period of time to sell it before our agreement to purchase expired. Travis marketed our house aggressively, priced it appropriately and was able to secure an offer in just over two weeks.
What was the best part of your buying experience?
We almost missed purchasing our new house. Travis kept us informed and as soon as it re-entered the market, we had a game plan in place to purchase and list our house in short order. Had this house not re-entered the market, we had plans A-Z on different scenarios on how to have our house ready to market in short notice if another house was found. Travis worked day and night to find us this dream house.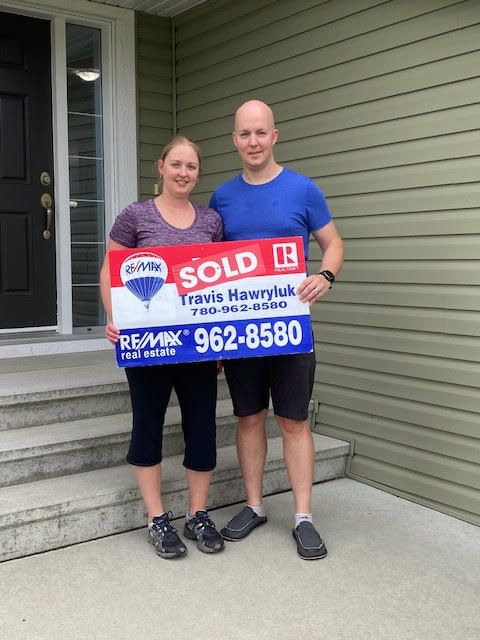 How did Travis guide you through the selling/buying process?
Travis explained everything in ways we were able to understand and always gave options, but also an honest and valued opinion.
What advice would you have for future clients?
Choose Travis, or any of the Hawryluk family!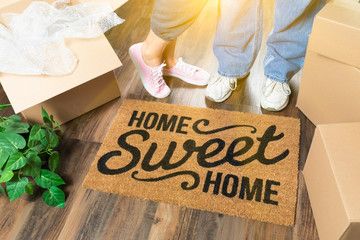 Would you hire Travis again?
Absolutely! Travis is personable, enthusiastic, understands the markets and can provide sound advice. He will go above and beyond to find your new home!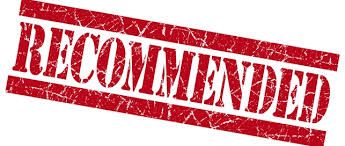 Congratulations on your new home Justin and Shawna
It was a pleasure working with you both