Barn Owl/Nerissa's Woodcrafts in Stony Plain
Barn Owl/Nerissa's Woodcrafts in Stony Plain - meet the Owners/Operators Richelle Jomha and Nerissa Christensen
Describe your business
We are two business in one, we sell country décor and provide woodworking classes to the community. We support about 30 local vendors. We also wholesale to several stores in British Columbia, Alberta and Ontario!
What made you decide to open this business?
Nerissa has been in Stony Plain for 12 years now. She started in a quilt store and in her basement then the business grew and the opportunity came up for her to rent this building and has been in this building for 8 years now!
After battling cancer Richelle decided she needed to do something for herself rather than working for someone else. She decided to open the Barn Owl 3 years ago now.
What was it like when you first started?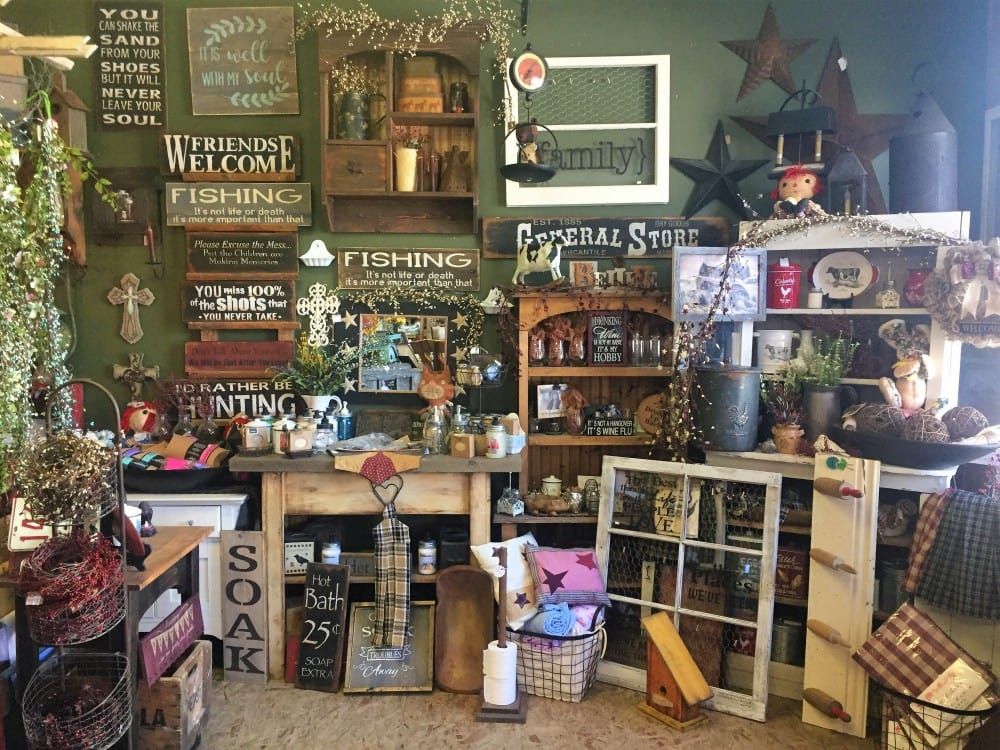 The store was pretty empty when we first opened. We used a lot of creative ways to fill the space because we didn't have enough stock or vendors lined up yet. It seems like as soon as we painted the building red people would stop by every day and mention how they didn't know we were even here!


What has surprised you most when owning a business?
The support of the community. We live in the best small town! We have tons of support from local town people. The town itself is great at supporting us as well.
What would your customers say they love most about your business?
We think our customers would say that they love the atmosphere in the store. There is constantly something going on or being built and people laughing here! We have had many people tell up that they feel so comfortable when they come into the store!
We would also have to say that people love our "Little Library" that we have outside the store. People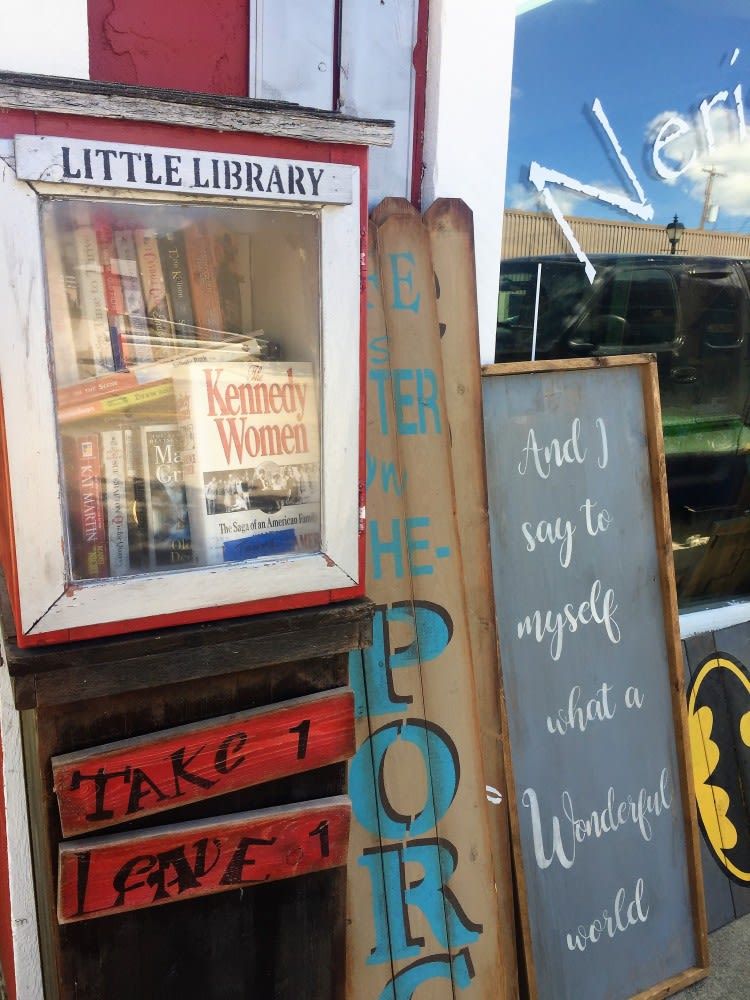 come and take a book to read and leave one behind!
What's the most memorable experience you've had working with a customer?
It is so hard to pin point just one. We had a customer call in and order a gift card from Australia for his daughter once. He wanted us to just put it in the mail for her but we decided it would be way better to hand delivered it to his daughter's house. She was thrilled! Another time there was an elderly lady visiting her daughter here in Stony Plain from Holland and the one thing she wanted to do while she was here was to come to the Barn Owl because she has seen it on Facebook so much!
Do you have any exciting plans for the future that you want customers to know about?
We are hosting another artisan affair in the fall during the downtown street market!
What is something most people don't know about the business?
Most people don't know that we are two businesses in one!
Also, Nerissa travels to Drayton Valley, Camp He Ho Ha to do classes. This coming July 1st she will be in Tomahawk offering a class to make a Canadian flag!
What do you like most about being an entrepreneur?
We love that we can do whatever we want and don't have to authorize it with anyone. We just do what feels good and right. It's also so fun and rewarding when people come to create things and leave so happy and proud of themselves.
Do you have any advice that you want to share with other entrepreneurs?
Follow you dream and take the chance but be sure to be patient and stay true to yourself. Don't change because people want something different.
Anything exciting going on that customers should know about?
We are going to be offering kids classes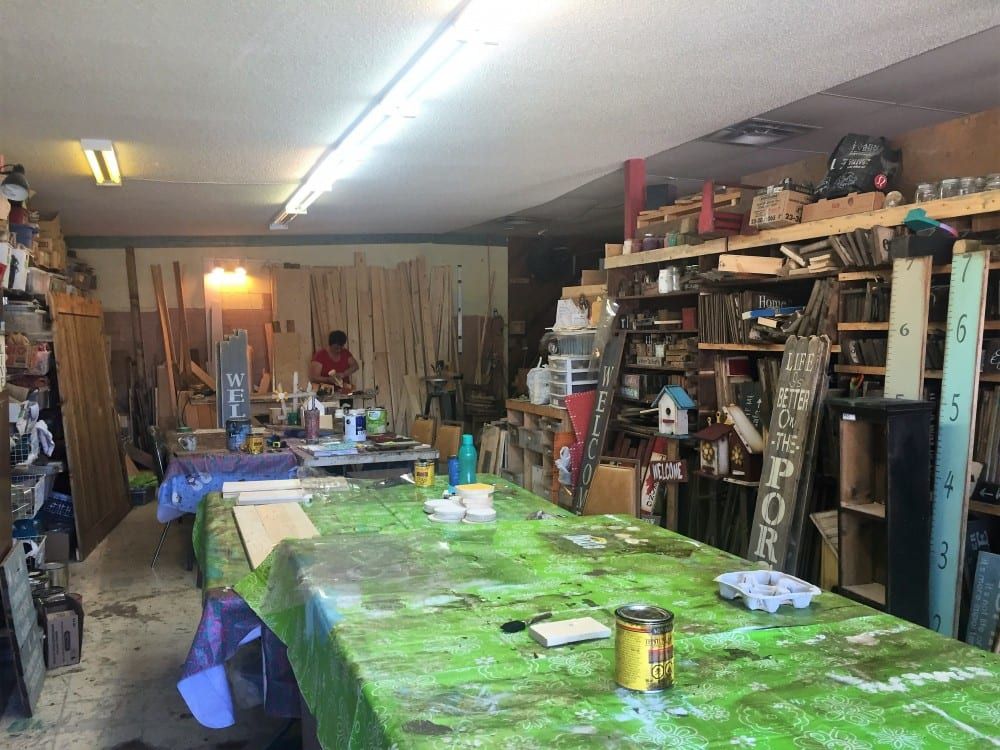 and birthday parties in the months of July and August. We also have culture days coming up first weekend in October. This is where people can come in and make a small sign for free. Last year we had 120 people!
Where are your favorite places to go in the neighborhood?
There are so many unique stores in the area! We love going to eat at Angels on Wheels! One Man's Treasure, Gypsy Chicks, The Crooked Pot are only a few of the amazing local stores that we love!
Why do you think it's important for people to shop local?
To keep the community going. Stony Plain and it's market is such a draw from all around Edmonton but without local support we wouldn't be here. It's also nice to have handmade crafts rather than a generic version from a big name store!